Winter Moonrise by Abraham Hunter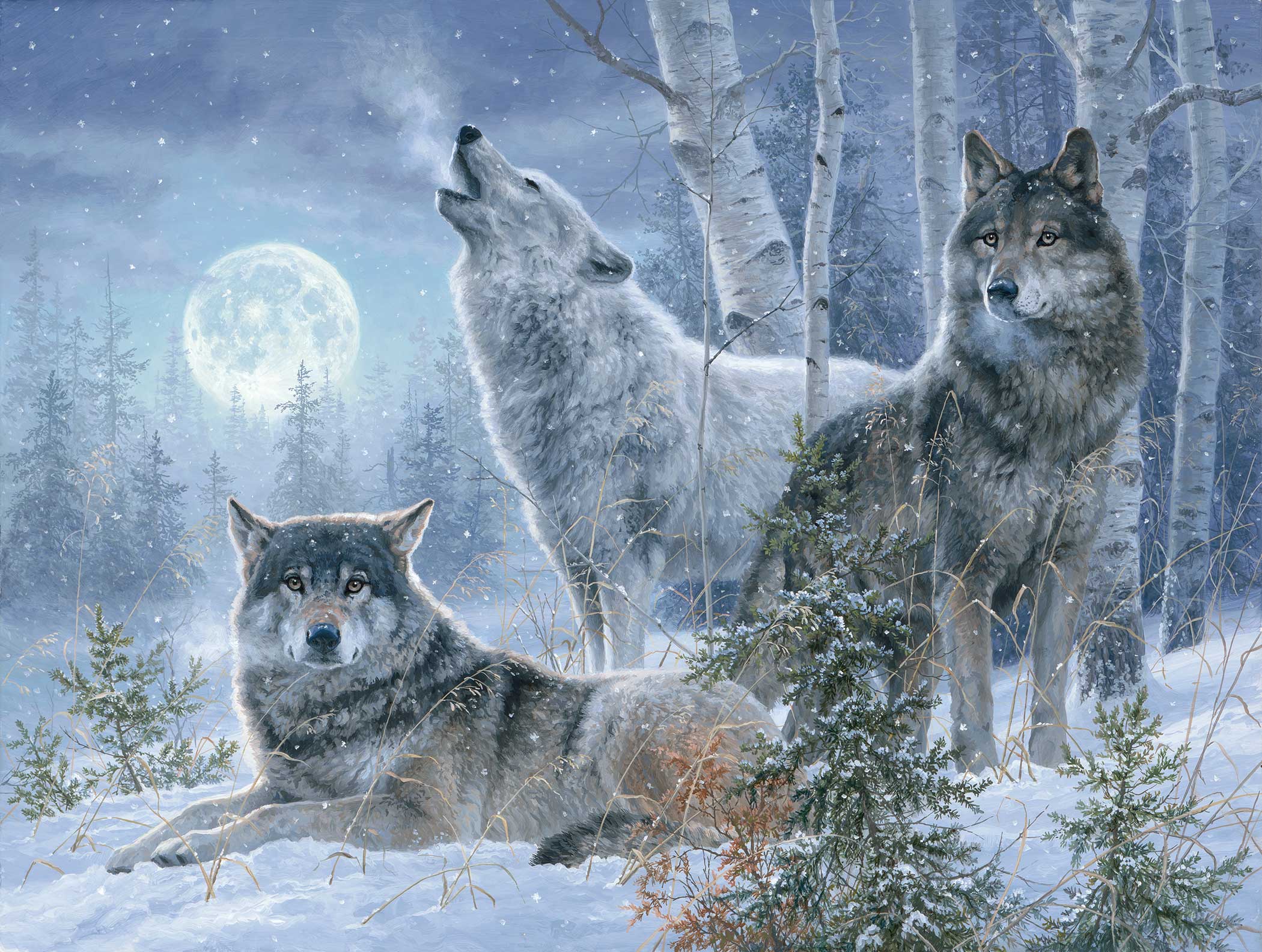 From the Artist:
When I was a kid, my grandma taped a discovery channel documentary on wolves and we had it on VHS to watch when we were bored. To this day, when I think of wolves my mind goes back to winter days spent in that little home in Illinois watching those wolves on tv.
Wolves have so much personality and expression, that they make for fantastic painting subjects. I feel like they capture the spirit of the wild winter forests that I daydream about roaming someday when I'm older and have more time and a bigger travel budget ... haha. This wolf pack has been resting and as the big winter moon rises, they also rise, howling out to other members of the pack signaling to them that it's time to play in the freshly fallen snow!
~Abraham Hunter
PRINTABLE PDF - Winter Moonrise
18x24     SN     95     $895 Framed  or    $695 Unframed
18x24     AP     15    $1395 Framed  or   $1195 Unframed