Sweet Hour of Prayer by Abraham Hunter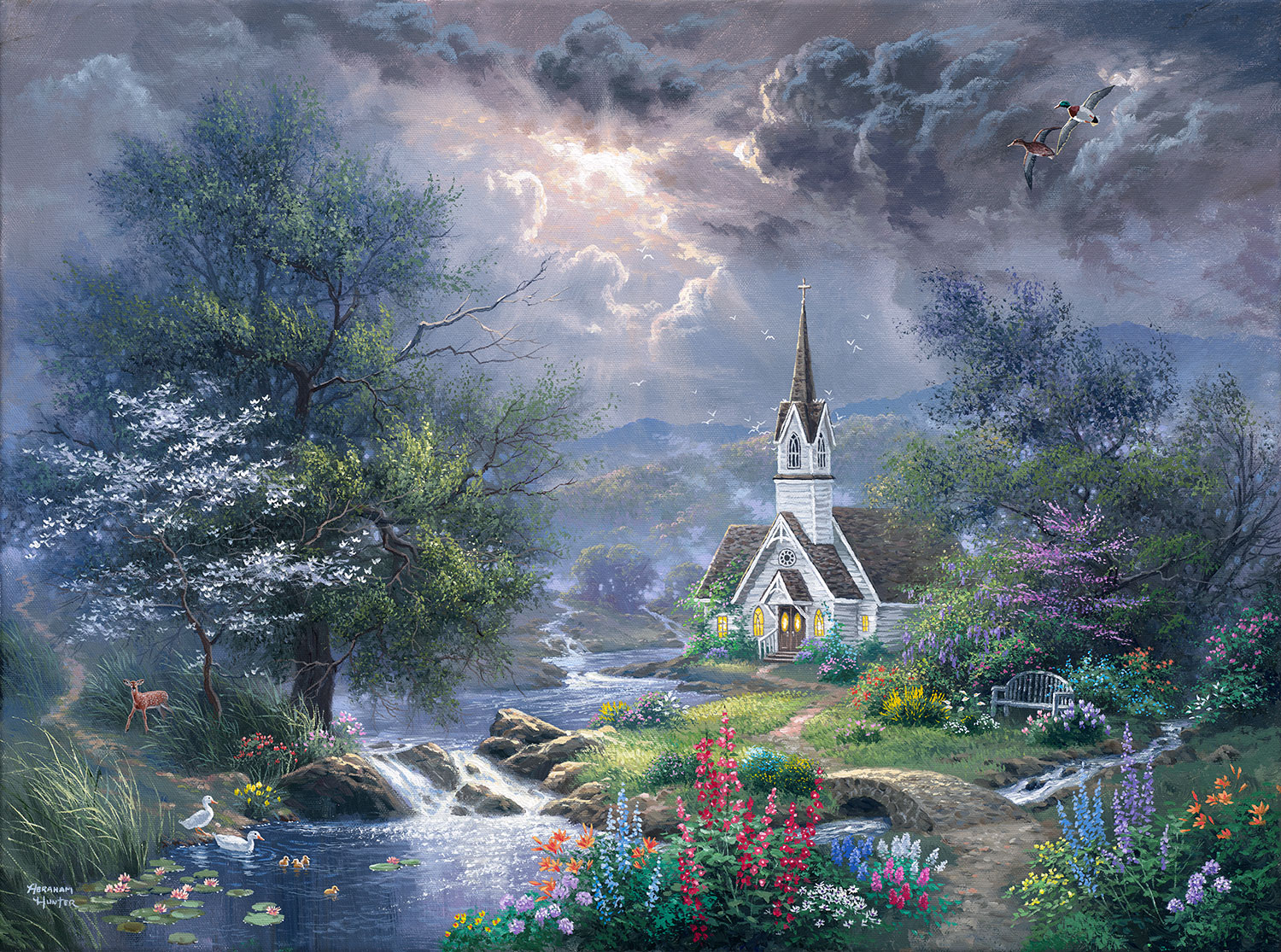 From the Artist:
Often when I'm working on a particularly moody painting that somehow reminds me of my childhood, an old classic hymn starts playing deep in the back of my mind. On cassette tapes, we had hundreds of classic hymns that I would listen to, and the tunes are still in my mind and played on my guitar. One of those hymns was my song for this painting. The hymn "Sweet Hour Of Prayer" has a soft and mellow sound much like this painting has a soft mood. This painting reminds me that even when storms might arise and cloud the sun, there's always a place to go where the flowers are in bloom, the critters are thriving, and the creek is softly singing. This place is prayer. Prayer works, no matter what is going on around you. It causes the world to stop roaring and allows peace to fill your heart and quiet your mind to hear the voice of the Creator. One of my favorite scriptures in the Bible is Philippians 4:6-7, "Be anxious for nothing, but in everything by prayer and supplication, with thanksgiving, let your requests be made known to God; and the peace of God, which surpasses all understanding, will guard your hearts and minds through Christ Jesus." I hope this painting blesses you and gives you peace and reminds you that you're never too busy to calm your mind and open your heart in prayer.
~Abraham Hunter
PRINTABLE PDF - Sweet Hour of Prayer
18x24     SN     95     $895 Framed  or    $695 Unframed
18x24     AP     15    $1395 Framed  or   $1195 Unframed

Passing Storm over Arlington Row
by Rod Chase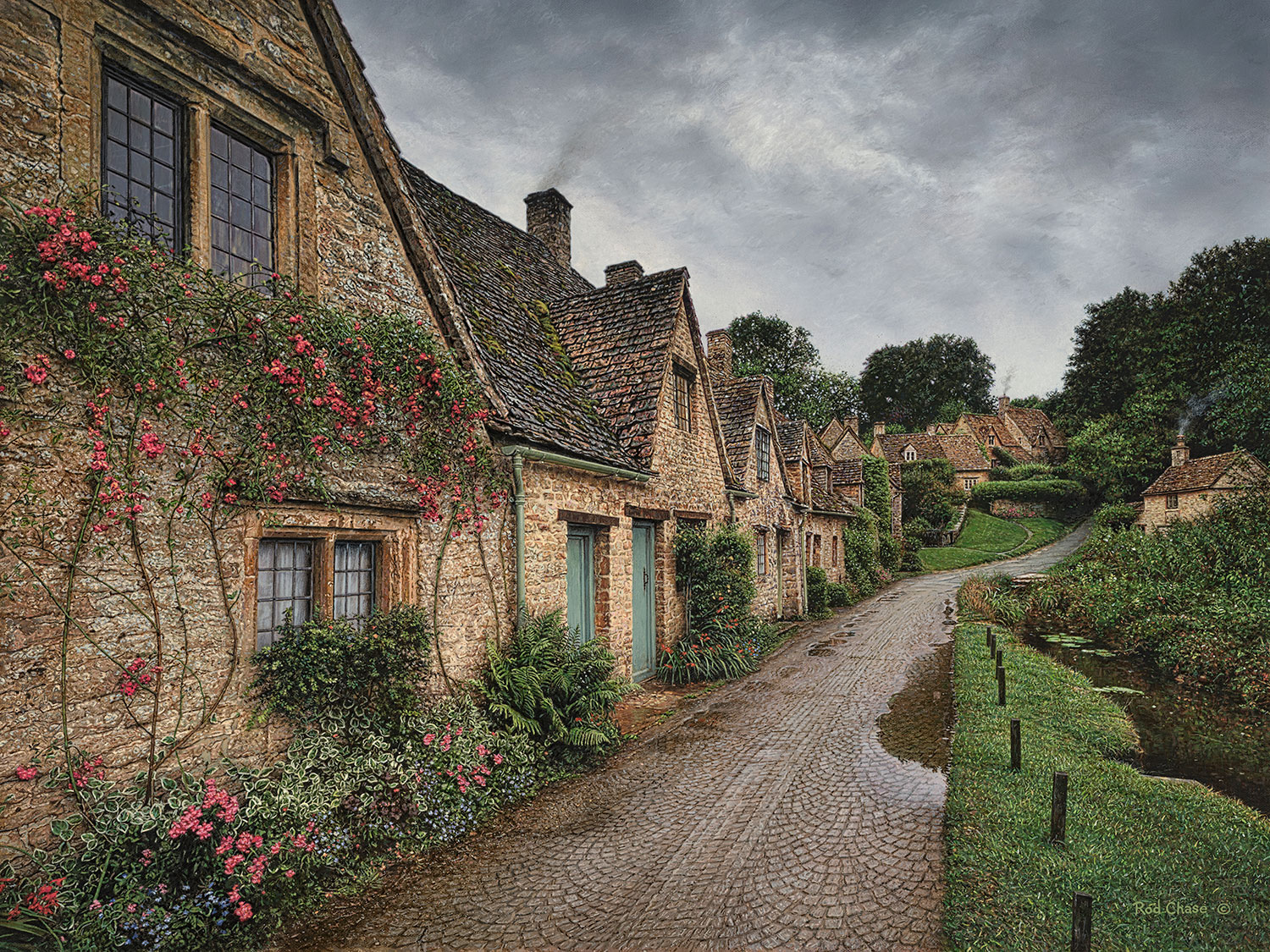 Artist Notes:
The old worlde Arlington Row cottages in the small rural village of Bibury, situated in the Gloucestershire Cotswolds, are some of the most idyllic homes you will ever lay eyes on.
Built in 1380 as a monastic wool store, they were converted into weavers' cottages in the 17th century. The honey-colored cottages, which are still in use, are among the oldest habitable buildings in all of Britain.
~ Rod Chase
PRINTABLE PDF - Passing Storm over Arlington Row
18x24     SN    95     $650 Framed   or     $450 Unframed
18x24     AP    15     $750 Framed   or     $550 Unframed